About Us
Monica Shaw
CEO and Founder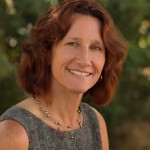 Monica established Kendall Financial Services in 1988 out of a need and desire to support her daughter. She started out doing taxes for a small group of people, and as the years past, Monica's dependability and reputation grew through the local community. She has since increased her client base to over 200 local business and individuals. Monica's desire to provide the best and most trustworthy financial services has accounted for the addition of more than just simple bookkeeping. She has since expanded her practice to include additional services like payroll and health benefits.
Monica is a natural advocate. She is organized and detail oriented and especially likes working with businesses who embrace virtual records and systems. She understands the importance of making sure things are "right" in order for her clients to thrive. She enjoys the variety of clients with whom she works and loves the opportunities for learning and growth that come with supporting a diverse range of clients. Any business that is looking for "big picture support" will find a perfect match in Kendall Financial Services, Monica and her exceptional staff.
In addition to her role at KFS, Monica leads an active lifestyle, as well as being a founding board member of REACH West for Special Adults, a local community based organization.
Enrolled Agent, (licensed to practice before the IRS)
California Licensed Life Insurance Agent
Past Certified Estate Advisor
Past Real Estate Agent
Member and Past President Pinole Chamber of Commerce
Yolanda Garcia
Accounting Manager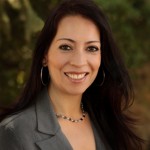 Yolanda has worked with KFS since 1998. She received her Associates in Accounting from Heald College, and her Bachelors in Business Management from Menlo College. She is proficient in Quickooks, Lacerte Professional Tax Software, and MS Office. Yolanda appreciates her positions flexibility, continuing education opportunities, and the variety of accounts that make her work more interesting. She has over 10 years in working with business financials; preparing P&L, Balance Sheets, General Ledgers, and Reconciliations for multiple business entities. Yolanda is your primary contact for most business related accounting questions/concerns.
Victoria LeBruno
Business Development & Marketing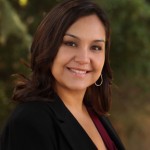 Victoria began her employment with KFS in December, 2011. She graduated with her Associates in Business Administration and Marketing from Southwest Florida College, and received her Bachelors in Business Administration from DeVry University. Victoria feels that the different challenges of her work make her job more interesting. She has over 6 years of administrative experience in various industries including education, staffing, and collections; and has worked in various administrative roles within those industries. She also has 4 years of marketing experience.
Amber Roddy
KFS Accounting Assistant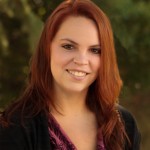 Amber has recently just begun her journey with Kendall Financial Services. She assists with accounting on various levels. She is currently attending Contra Costa College to receive her BA for Business Administration / Accounting Technician. She has worked in finance since 2008 and performed duties such as corporate accounting and bookkeeping, invoices, expense reports, and records organization. Amber enjoys helping others and learning about the business.